I am a die hard 80s music girl.  There is just something about that era of music, that I completely connect with .  I found that the 80s music had such a unique sound to it.
*This post may have affiliate links and I will be compensated if you make a purchase after clicking on my links. Please see my
disclosure
.
Growing up a full fledged 80s kid, everything that we did was surrounded by music.  Hanging out in our basement Carey and I, visiting friends, watching music videos on Much Music, laying in bed listening to the Walkman.  No matter what we were doing, my sister Carey and I were always listening to music.
Anyone that didn't grow up in the 80s surprisingly doesn't really care for the 80s music.   So, what was it about that music, that we just never get tired of listening to and really can't let go off.
Well I have some theories as to why we love it so much, so keep reading!
Girl bands
OK, let's talk 80s girl bands.  Think back to the 80s, and all the great girl bands that there were then.  Obviously as a young 9-year old in the early 80s, I was infatuated with girl bands.
Just think a band like the Go Go's who started out in 1978 in L.A.  I was 7 years old!  Originally called the "Misfits" the band was one of the first all female rock groups to come out of the 80s.  They were awesome!  Watching all the ladies play all their own instruments, was unlike anything we had every seen before.   It was certainly the first time that I had seen it anyway.
The 80s all girl groups were many. There was :
Bananarama
Expose
The Pointer Sisters
Salt-n-Pepa
These were just the girls bands that I loved, there was plenty of other girl groups that came to fame in the 80s.  Not all the bands played their own instruments, but The Bangles and the Go Go's sure did.
What little girl that loves music and much as I did, doesn't want to see strong, cool chicks rocking out on stage to awesome music.   There really is no wonder why I loved that 80s, but besides girl bands what else made the 80s music so great.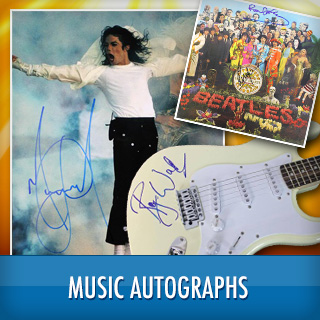 UK Influence
Besides loving girl groups, UK bands and artists, was my other huge vice.  God just thinking back to the influence that the UK had on 80s trends, haircuts, clothes and of course music was something special.
What made this era of UK music so unique.  Maybe it was just the sheer amount of music that came from the UK that was so popular.  Bands and artists that to this day are still remembered for their contribution to the 80s decade of music.
Some of my absolutely favourite bands were:
Duran Duran
ABBA
Wham
Nik Kershaw
Tears For Fears
OMD
A-Ha
Level 42
My sister and I absolutely loved Duran Duran.  Carey was obsessed with John Taylor and I loved Simon Le Bon.  The way they dressed was unlike any other bands we had seen.
The music was full of amazing keyboard playing and had such a different sound than bands from say Canada or the US.  I think that almost techno sounding music was what really drew us in.  Just think of a song like "The Reflex".  Is there any other song that sounds remotely like that did?  The answer is no way!
Whether it was hits like Tears For Fears "Shout", A-Ha's "Take On Me", or the all the hits that came from Wham. They were all unique sounding and their music was just full of life.  When you think back to that music and them performing on stage, they all were dressed to the nines and all completely immersed in what they were playing.  The stage, the lighting and of course the fabulous music, made then so obsessively enjoyable to watch.
With music and performers today, I don't think we have that same kind of presence.  Now yes I love lots of music today, but their performances just aren't as memorable.  That is just my opinion of course.  HAHA!
The 1 hit wonders
I can't do a post about 80s music, without talking about the 1 hit wonders.  Everybody remembers their favourite single song from the 80s.  It still amazes me that their was really that many artists and bands that had such a successful 1 hit and than nothing!!  We never hear from them again.  Yes every era has this, but it seemed like the 80s had way more than any other era.
All I have to do is just start listing off the hits and you will be totally siding with me on this.  OK this is a list of some of my absolute favourite songs:
Mickey – Toni Basil
Come On Eileen – Dexys Midnight Runner
Somebody's Watching Me – RockwellVid
Echo Beach – Martha And The Muffins
99 Luftballoons – Nena
I Just Died In Your Arms – Cutting Crew
Voices Carry – Til Tuesday
Major Tom – Peter Schilling
Tainted Love – Soft Cell
Video Killed The Radio Star – The Buggles
Now that you are finished reading my list, you are hopefully saying "OH WOW I REMEMBER THAT SONG" .
That is the true power of music. One minute you can be sitting there and you will hear a song and you are right away taken back to that time in your history.  Truly powerful stuff!
The amazing spirit of a 1 hit wonder is that even though that artist or band only had the 1 hit, it still had an impacted on your life in some small way.
See just another reason why 80s music was truly the best.
Icons
I have left one big thing, that was the best about 80s music….. Drum Roll…..!!  The ICONS.  And there were some pretty big icons that came out of that decade of music.
Music icons are not something new.  Just think back to the 50s and Elvis Presley.  He was a huge defining part of that entire decade. In the 1960s, Aretha Franklin owned the 60s as a musical icon.  They made a massive impact on the music industry.
This is the exact same thing as the 80s era.  There were a handful of amazing artists and people that stole our hearts for the entire decade and than some.  People that we still talk about today and who are still relevant.  Isn't that what makes an icon?  The sheer longevity and commitment to evolving and growing each decade but yet still pump out great music.
I will be surprised if most of you already know who is on this list, but just in case you don't know, here it goes:
Madonna
Michael Jackson
Elton John
Whitney Houston
Cyndi Lauper
George Michael
Boy George
Prince
Olivia Newton-John
That is just the tip of the iceberg when it comes to 80s icons.  Introduced to us in the 80s era, many of these icons have continued to be a part of the music industry and by using their platform to do some pretty amazing things in the world.  That just goes to show that being a great artist is important, being a contributor to making the world a better place is so much more important.
Growing up 80s
I loved growing up in the 80s. I think being from that era was a badge of honor.  But in the real world of the 1980s, there was a lot of financial struggling as interests rates for buying a house was anywhere from 12-14%.  There was Ronald Reagan and the Soviet Union political unrest.  The Air India Flight 182 crash, and many things that defined the 80s decade in a negative way.
I luckily was too young to be worrying about that adult stuff.  I was just a young kid from the Prairies, that loved hanging with her sister in our basement and playing our 80s music.  Of course singing every line and memorizing the song word for word.  That was who we were and being a 80s music girl, makes me very happy.
As you can see, there are many reasons why us 80s kids still love our 80s music, for me, it is all of the reasons you just read.  How can you dispute me!!  LOL!  The proof is in the pudding!!
Is there a song or artist, that truly resonated with you?  If so, I would love to hear about it, so drop me a line below.