Why is plaid so popular? Since the 90s, plaid shirts have been a mainstay when it comes to casual dress wear for men and women.  Many of us still wear it, but are plaid shirts in style all these years later.  What is it that makes everyone continue to buy plaid?
*This post may have affiliate links and I will be compensated if you make a purchase after clicking on my links. Please see my
disclosure
.
We all know that when it comes to fashion from one decade to the next, we usually find that style and trends change dramatically.  This changing style usually sees us choosing other fashion options than the decade before.
Why is it, that some trends never truly die?
Fashion trends
If you looked at clothes from the 80s, 90s, 2000s and compared it to now, you would see that almost all the fashion is different.  Things people wore then were:
neon clothes
shoulder pad shirts

wool pants
stir up pants
angora sweaters
punk clothing
These fashions are not really being worn today.   Now I said not really.   Some styles though, never really go away. Plaid, is one of those designs or trends, that has been around for many decades.  Women, men and kids to this day, still choose plaid as a popular design in pants, shirts and even shorts.
What is it about the trend, that makes it capable of with standing the test of time?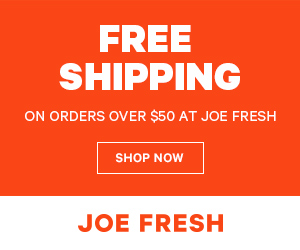 History
In order to answer what makes plaid so special, let's take a bit of a look at its history.  Plaid is often thought of in North America as Tartan one of the most recognizable patterns of the world.   A true classic.
The word Tartan comes from the Scottish Gaelic word that means "blanket"
Plaid is patterned is horizontal lines with thicker crossing lines.  Made in various colors, like red and black or a mix of multi colors in a repeating pattern.  Well known as a true Scottish kilt pattern.  Typically, made out of woven fabric that was quite heavy.
Dating back to the 1700s when they actually introduced a law in Scotland called the "Dress Act of 1746" which actually banned the tartan.  Back then the tartan color was worn based on the clan or family they came from.   Finally in 1782 when the law was repealed the tartan was back.
Once the tartan was back by the 1800s, Scotland officially made it their National dress for the entire country.
The transition of tartan to plaid only happened once it became popular in Britain and the US.  Largely credited to all the Scottish immigrants that went to the US with their tartans in toe.
Manufacturing companies like Woolrich Woolen Mills quickly picked up on the popularity.   The tartan was recreated into plaid, using the century old pattern in a completely new way.  By 1924 Pendleton began producing men's plaid shirts and by 1949 women got their own version of the first plaid shirt.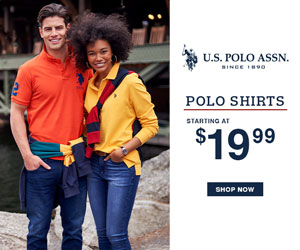 Plaid FAQ
There are many interesting facts about plaid, that I thought we couldn't continue without sharing.
Oldest tartan plaid dates back to 245 AD
Plaid is also the Welsh word for "party"
Searched more than 672,000,000 times on Google
April 6th is official "Tartan Day" in Scotland
Hello Kitty has its own Tartan in the official Scottish Tartan Registry since 2004
There is a Tartan Historical Museum in Scotland
Plaid is huge in pop culture
Instagram dedicated to the J. Crew Gingham Plaid Shirt
7000 tartan patterns
"All tartans are plaid, but not all plaids are tartans
The continuing popularity of plaid has a loyal follow of hipsters, lumberjacks, plumbers, grunge rock stars, and even the Royals.  No matter what group you fall into, plaid lovers are everywhere.
It doesn't matter age, or gender, plaid has continued to be the pattern that people choose.
Shirts
A plaid shirt can be worn in many ways.  First we have the:
Plaid Dress Shirt – a classy cotton or linen blend shirt that can be dressed up for any occasion from dinner, business attire, or just to make an impression.
Sleep Shirt – Then there is the oh so comfy plaid sleepwear.   The long shirt or the short shirt, they both will be just what you are looking for in a cozy and adorable sleepwear.
Camping Shirt – Whether you are heading out to the lake for the weekend you have to include your very comfy plaid shirt.  There is just something about the pattern of plaid that goes with the great outdoors.
No matter what occasion you are in need of, a classic plaid design shirt is easy to find.   Sort of like the saying "A girl for all seasons", plaid also fits into all seasons.  They can be made from: cotton, linen, cotton/poly blend, and of course flannel.
They come in Ladies, Men, Kids and even dogs.   Nobody wants to be left out of the plaid market.

My fav
I absolutely love plaid.  I love flannel plaid, cotton plaid, linen plaid truly any kind of plaid.  In my closet I have a ton of plaid shirts.  I just enjoy the feeling I get when I wear it.  The pattern makes me feel comfortable and confident.  As far back as I can remember, I am always on the look out for a new baggy, soft and colorful plaid shirt.
There are many places that one can find a great plaid shirt.  If its a casual plaid that you just want for everyday wear, then I usually go to Old Navy, Joe Fresh or in the case of my last plaid shirt I purchased it at my favourite pub.  Yes, true story.  It is an awesome red and black plaid flannel.  You know the saying, all the gays love plaid.  Well I totally fit into that stereotype.
For a more classy shirt that can be worn over and over again, I opt for a Ralph Lauren button up.  Quality counts when looking for a shirt for work, a dinner out, or causal meeting.  Yes I realize that this is a tad more expensive.  Just like ladies that need a little black skirt for their wardrobe, a well-made and long-lasting plaid dress shirt is the same to a Tomboy.  Really a must have for every wardrobe.
Now that we are at the end of the post, I think you already know my answer to "Are plaid shirts still in style"? 100% absolutely yes.  They will never go out of style.   A classic is a classic, it can't be replaced or obsolete.
I hope that you enjoyed reading my post about plaid shirts.  Things that make us feel happy and joy when we wear them, are all the clothes we should ever wear.  Do you have a favourite plaid shirt?