I started this website to share all the things about my own life from start to finish.  That story can not continue one minute more without sharing one of my absolute favourite things BEER!  Anyone that knows me at all, knows how much I love beer.  With the current situation we are in, many people are looking to be able to get beer the easiest possible way.  One of those ways is by joining a beer club.  Yup, you heard me.  But which are the best beer clubs to join.
*This post may have affiliate links and I will be compensated if you make a purchase after clicking on my links. Please see my
disclosure
.
I know that sounds like it may sound hard to believe, but it is something that actually exists today.  For you beer lovers out there, this post is for you.
Yeah you know who you are!
Beer history
My love of beer started back in my 20s and ever since then it is my drink of choice when going out.  I love to sit and have a pint of cold beer.  To me there is nothing better.
Being that this post is all about beer, we should probably talk a bit about the history of beer.  Beer has literally been around for over 7000 years and oddly enough was first discovered in Iran.  Our beer today is made from hops and barley.  Back in the beginning beer was often made from things like: grapes, rice, and of course honey.  Nothing like the beer we drink today.
Of course once everyone starting realizing the enjoyable and spirited liquid, it spread all over the world.  It reached the farthest points of the world alongside travelers ensuring that they had their favourite drink along with them on their journey.  The popularity of beer just continued to grow as people realized that they needed their beer.  Whether it was happy, or sad occasions beer was always part of gathering together.
Each county had different approaches to the process to making beer and what ingredients were used to make it.  The first country to introduce barley as a way to make beer was the Egyptians.
The process and ingredients each country took to design their own beer, is what has made beer so diverse over the centuries.  Care and attention to each countries' beer is still today part of the reason that beer is sought out worldwide.  Everybody wants to try someone else's style of beer.
Just think of the countries' that are famous for different beers like :
Ireland  – Guinness
Thailand – Singha
Czech Republic –  Pilsner Urquell
Netherlands – Heineken
Mexico – Corona
These are just a few examples of how countries' around the world have their own style, variety and taste of beer.
Today beer is one of the most popular beverages on the market.  Many countries' take pride in their love of beer and sharing that beer.  Here is a snapshot of the countries' that drink the most beer per ca pita.
No matter what country you live in beer is part of that country.  In Canada where I live, according to 2018 stats, more than 74 liters of beer per ca pita were drank by Canadians in 2018.  Clearly we like our beer…..a lot!!!  Well I certainly make up part of those stats.
History shows us that beer enthusiasts have been around forever and that love of beer still runs deep.  So deep that there are now beer clubs that beer lovers join to for craft beers.
In the past decade or 2 craft beer has exploded onto the market.  From personal brewing at home to small micro brewers, everyone is jumping onto the beer market.
Just telling the story of beer clubs, just proves how far we are still willing to go for our love of beer.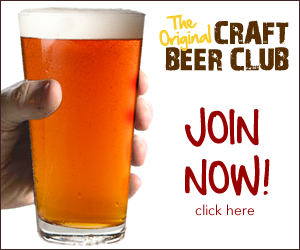 What is a beer club
A beer club is exactly what it sounds like.  A club that beer lovers join to have beer shipped right to your door.  They have been around about a decade or so, and are really becoming super popular with beer connoisseurs.
There are many craft beer clubs all over the world from Canada, to the US, UK and more.  Beer clubs are small craft beer companies that create a website to draw customers in to join up for their club.  You simply sign up for their club online and depending on their program you can choose from
different delivery frequencies from month to month, every other month, quarterly and seasonal
package sizes
flavour choices
style of beer packages
In some cases you can pick your choices in advance.  Otherwise is it a surprise when the delivery arrives at your doorstep.
The other great thing that is so unique about joining a beer clubs is that some clubs offer beer that you can't get anywhere else.  They are able to do this by partnering up with small microbreweries that create small batches of beer that don't go to market in large retail.
So being part of a club really has its benefits for the true beer lover.  Receiving exciting new products regularly keeps the clubs fresh and adventurous while also keeping the club member, you extremely happy.
Craft Beer Club (US)
Now that we know a bit about beer's history and what beer clubs are,  let's talk about the best beer clubs you need to look at if you are thinking of joining.  I thought it would be good to include 1 club from each the US and 1 from Canada.
If you live in the States, and are looking for a beer club look no further then The Craft Beer Club.  Why this club you ask?
This club has partnered with over 50 different craft beer companies to provide the best and newest beers on the market to their club members.  They use only the country's best, small, independent brewers to partner with.  So whether you like Stout, Spicy Ale, Lager pale or black, they have you covered.
By joining as an ongoing beer club member, you have the option to choose your delivery frequency.  It can be every month, every other month or quarterly.  Their packages come in either 12 beer or 24 beer varieties.
The 12 packs consisting of 12 World-Class craft beers
12 oz cans
4 different styles – 2 bottles from each craft brewery
3 beers each
Cost is $43 USD per delivery
Free shipping to 48 states
"Micro Brew News" newsletter
NO MEMBERSHIP FEE
Cancel at any time
If you opt for the 24 beer pack, you still get 4 different flavours, but you get 6 of each one.  The cost for this pack is $82 USD with free shipping.
You can also sign up to give a craft club beer as a gift to someone you know that is a beer lover.  You simply choose the number of shipments that you want to give as part of the gift.  The choices are from 1 shipment all the way up to 12 shipments, you decide.  What a great gift to give!
There is no easier way to sample new beer, then by having craft beer do all the work for you.  As, we know with the craft beer market flooded not all beers are created equal.  By choosing to become a member, you are treated to beer from companies that use only the best ingredients.  That way you are guaranteed to get only the best beers possible.
Now with these shipments you don't have much input into the beer selections, but if you don't like one particular beer, then you can ask for that one not to be sent.
One other cool perk with joining this club, they will include up to 3 free bonus gifts plus an optional greeting card in your first shipment.  All beer is shipped in cans rather then bottles.  This allow for easier shipping, a perfect air tight seal and lightproof.  Basically ensuring that your beer arrives fresh and not skunky from air or sunlight seeping in.  That is the great thing about then shipping it in cans.
The reviews are off the chart and here is a sample of just one of their happy customers.
Beer of the month club(Canada)
We have talked about a great beer club in the US, but what if you live in Canada?  Well don't worry Canadians I have your back.
In Canada the most popular and best beers clubs is called the Beer of the Month Club which falls under the umbrella of Amazing Clubs.  They have been in existence for more than a decade and their slogan is "Canada's #1 Gourmet Gifts of The Month.  Rated #1 for 7 years in a row.
This membership or club, offers delivery of 12 bottles or cans every month to your home in the "ongoing membership".  You may also choose between delivery every 3 mos, 6 mos, Seasonal Club or yearly.
They ship only the highest quality of beer from all the best microbreweries.  The beer will be unique hard to find anywhere else as it comes from the smaller independent breweries.  Brewed by master brew makers and is premium hand crafted beer.  Hand selected by committee of samplers every month,  you are assured to be getting the best beers available.
Included in their shipment of 12 beer is:
12 oz bottles or cans premium quality craft beer
multiple breweries each month
6 different varieties
2 of each kind
"The Frosted Mug" (beer lovers newsletter)
NO membership fee
$53.95 CDN
Free Shipping
Arrive the last week of every month
"They'll love it guarantee" (promise of immediate customer service if unhappy)
20% cheaper than their largest competitor (based on 12 mos plan)
If you didn't want to receive your beer every month, then opting for delivery every 3 mos might suit you better.  The cost of this beer package is $55.95 monthly / $167.85 in full.  They also offer a 6 mos package for $54.95 monthly and a seasonal package that ships every 3 mos for $55.95 monthly.
They have over 2 million satisfied customers that have given reviews like this:
Hop-Heads Beer Club (US)

This beer club gives people the ability to order their beer online.  Hop-Heads Beer Club is part of Cratejoy Clubs.  Just like the other 2 beer clubs, Hop-Heads is very similar in concept and style.
The monthly subscription offers:
Award-winning craft beer
3 hoppy beers : IPA's, IPL's and Pale and Red ales
12 oz bottles
3 bottles of each beer
100% satisfaction guarantee
Monthly newsletter
No Membership Fee
Reorder your favourites at a discount
$34.95 USD per month
Free gift
This club is automatically renewed and requires 3 mos up front purchase to subscribe to the program.  They ship only to the US and not to every state.
Last call
I am sure that your head is spinning, just like mine was when I first found out about the existence of beer clubs.  The concept of having beer show up on your door step is just too exciting to fathom.
We share our beer with friends and family for sports, holidays and even just to sit and talk with a friend.   Beer really is the great socializer.
Take a look at these sites and start picking from one of the best beer clubs I have suggested here.  You won't be disappointed.
Both are backed with great reviews, flexibility to get the beer as often as you want and a guarantee that you will be surprised every delivery.
What a great way to expand your love of beer right at your fingertips.  Let's also not forget what a great conversation piece it would be to tell your friends and family you are in a beer club.  Wine drinkers have been bragging for years. Come on now, me with a Wine club… Heck no!  Beer girl all the way!
CHEERS TO YOUR FIRST DELIVERY NOW!!