If you grew up in the late 70s, and you were a little girl, you probably watched the TV show Charlie's Angels.  This show was one of the first all female action shows that we had every seen.   Every little girl wanted to be one of these beautiful ladies.  Through the 5-year run of the show, there were many character changes made.  But for me, the Charlie's Angels original cast, was still the best.
*This post may have affiliate links and I will be compensated if you make a purchase after clicking on my links. Please see my
disclosure
.
This is not to say that the show didn't continue to be a great show year after year, I just always have fond memories of the original ladies of the show.
Sometimes you just can't mess with perfection HAHA!
The show
Created by the legendary Aaron Spelling, the show first aired on ABC on September 22, 1976, and ran til June 24, 1981.   5 wonderful seasons of beautiful women in action and adventure filled episodes.
The show revolved around 3 female detectives who worked for the Charles Townsend Agencies.   A private detective agency run by a guy by the name of "Charlie".
All 3 ladies Sabrina Duncan, Jill Munroe, and Kelly Garrett at the start of the show had just graduated from the police academy in L.A.   Assigned to less than desirable jobs once they graduated, they were quickly recruited to work as private investigators for the Charles Townsend Agency.
Each week the ladies were presented with a new case or assignment by their millionaire boss Charlie.   Spoiler alert… You never see Charlie, just his voice over a speaker, the entire show.  LOL!
Anyway back to the ladies.  They were asked to investigate high class crimes along with John Bosley aka "Bosley" who would assist the ladies on their assignments.  The four of them would do pretty much anything to solve the crime they were investigating.   In their pursuit of crime fighting, they would dress up, go undercover, and even take down the criminals with their amazing fighting capabilities.  They always got their man.
There was truly nothing like it in on TV at that time and I think at first, fans weren't quite sure what to think of the show.  Of course little girls like me and my sister were instantly hooked.   Seeing 3 beautiful women on TV solving crime that typical we had only ever seen men do, was really groundbreaking.
After solving each crime at the end of the episode, all 3 ladies and Bosley would be standing around desk with Charlie on the speaker congratulating them for a job well done.
Although the show followed pretty much the exact same format for every show, each episode was still full of drama, action and adventure.  Their clothes were beautiful, stylish and all the high class events they attended just made us love them even more.
Fast cars, beautiful people and crime all rolled into one.
Kate Jackson
Kate Jackson was born Oct 29, 1948 and is from Alabama.  She attended the famous American Academy of Dramatic Arts
in New York City.   After getting her first role as Tracy Collins on the daytime vampire show "Dark Shadows", her career continued to rise.
Kate was the first original cast member to be consider for one of the lead female roles on the new show originally called "The Alley Cats" before it was changed to "Charlie's Angels".
She had seen previous success in the cop show "The Rookies".  The interesting thing about Kate, was she had been originally cast to play Kelly Garrett the character that Jaclyn Smith ended up playing.
The role Kate asked to switch for was to play Sabrina Duncan the quick-witted detective.  Let's be honest, Kate was destined to be Sabrina.  I can't even imagine her playing the role of Kelly.  That would just not have been the same.
Being the first cast member to be cast, she was also responsible for contributing to get Aaron Spelling to change the name from "The Alley Cats" to "Charlie's Angels".
Kate played the part of Sabrina Duncan for the first 3 seasons of the show.  Creative differences with the script, lead to Kate being let go from the show.
Her 3 seasons on the show were what part of what made this show so popular.  Her departure for me, was a tough one.  Although I loved all the ladies, her leaving the show, was probably the toughest character of the show for me.  I did watch the show in it's entirety, but I did always miss her not being on the show.
Jaclyn Smith
Jaclyn Smith was born on October 26, 1945, and is from Houston, Texas.  An American actress and businesswoman. Her career began in commercials, before getting her break out role as Kelly Garrett in Charlie's Angels.  The role that was originally thought to be for Kate Jackson.
Once Kate had nailed down the role of Sabrina, that left the door open for Jaclyn to play Kelly.  The online chemistry with between her Farrah and Kate is what cemented her character on the show.
She was the only original cast member to be on all seasons on the show.  For me, I loved watching her on screen. She was smart, beautiful and always did everything on the show with class.  Of the 3 characters, I think she seemed to be the one that would keep everybody thinking clearly and was always game to do whatever it took to solve the crime.
Once the show was over, Jaclyn went on to TV movies and Miniseries. Including a Golden Globe win for Best Actress in a Miniseries or TV Film for the title role in the TV film Jacqueline Bouvier Kennedy (1981).
Jaclyn went on to develop a huge partnership with Kmart in 1985 where she designed her own line of fashionable clothes for them.  It was a huge success.
Farrah Fawcett
Farrah Fawcett was an American actress that was born February 2, 1947 from Corpus Christi, Texas.
She was an actress, fashion model and artist.  Before her break through role as Jill Munroe on Charlie's Angels, she had moderate success in "Harry O" and "The Six Million Dollar Man", of course where she met her first husband Lee Majors.  Casting her as Jill Munroe, really was the break she needed.
Farrah being cast as the final member of this show of beautiful women, really completed the trio of the original cast.
Sadly Farrah was only on the show for the first season.  She quit the show just before the end of the first season.  This created a legal battle of her contract with the network.  They did manage to work out a scenario where she would come back to the show for 6 guest spots.  She would guest star for 3 episodes in season 3 and 3 episodes in season 4.
Farrah's departure from the show would bring Cheryl Ladd in as her replacement.  Kris's character would play the sister to Farrah's character Jill Munroe.  Cheryl would play this character for the remainder of the show.
Her portrayal as Jill, was short, but at the same time full of impact.  Farrah was always the beauty with the funny one liner.  Because she was only on the show for one season, I found that I really didn't have that big of a connection to her character.  Cheryl Ladd on the other hand was easy to fall in love with.
Farrah continued acting in many ground breaking TV movies and Miniseries.  She went on to be a five-time Primetime Emmy Award nominee and six-time Golden Globe Award nominee.
Fawcett sadly passed away on June 25, 2009, after a long battle with cancer.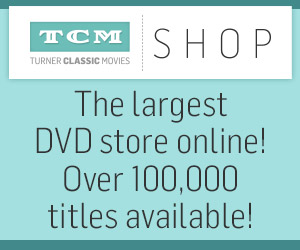 What made it great
There are many things that made Charlie's Angels original cast go down in history as the first dynamic trio.  They were the first show that we saw, beautiful women doing something we had only seen men do.   The show often referred to a genre called "Jiggle TV".   Describing it as sexist, stupid and that the ladies solving crimes in their bikinis made the show less then substantial.
I think for me, I feel in love with this show from the very beginning.  I still think of the original 3 beauties as ground breaking TV. Charlie's Angels has 5 wonderful seasons of crime fighting drama.  Solving crimes like we had never seen before.  The backdrop of L.A. along with the fashion unlike we had seen before, shook many young girls like myself.   Watching the show and expecting it to be gripping cop drama, isn't what the show was meant to do.   It served a perfect place in time when we didn't see beautiful women as capable of having real careers.
So no matter what you thought of the show, for my generation of little girls, it was life changing.

I don't know if it was that we wanted to aspire to be detectives when we grew up, but it sure was fun to act out and pretend to play them with my sister and yes my poor brother.  Nothing like having 2 younger sisters forcing my poor brother to play an Angel.  I of course was always Kate Jackson's character Sabrina in our game.  There was just something about her that I loved.  Looking back, maybe it was that she was a tad boyish in her haircut and the way she dressed.  Somehow she seemed easy for me to connect with.
Maybe it was a school girl crush, or maybe it was just good television.  Who knows!  Watching the show now, still brings such wonderful memories for me.  I truly loved it.
The characters and show have gone on over the decades to be rebooted in the movies, but sometimes the original is still the best.