When it comes to books and reading when I was growing up, it was something that I did almost everyday.  I fell in love with reading when I was younger.  Some of my favourite writers all time wrote some of the most memorable books I can remember.
*This post may have affiliate links and I will be compensated if you make a purchase after clicking on my links. Please see my
disclosure
.
I would start a book and before you knew it, I couldn't stop until it was done.   The late 1970s and 1980, had some of the best writers of all time for my age group.   I guess you could call it my Tweens.   No matter my age, I feel in love with certain authors, that lead me to read pretty much every book they ever wrote.
I am going to share my list of amazing authors and books that I loved.   To this day, I still remember reading each one.
Judy Blume
I can't talk about my favourite writers and books without first introducing my love of Judy Blume books.   All her books were definitely written for young girls coming of age.   Mostly geared to girls between the ages of 9-12.
The most interesting thing about Judy Blume, was that one of her most famous books was written even before I was born.   The book was called "Are You There God? It's Me, Margaret", and was written in 1970, a whole year before I was even born.
The book talked about issues that Margaret was going through.   Like buying her first bra, her first feelings of being attracted to boys and so many other issues surrounding girl's puberty in general.   Truly an amazing book for me as a  young girl.   Its like she tapped into exactly what I was feeling.   What an amazing book!
Some of my other favourites books:
Then Again Maybe I Won't (1971)
It's Not The End of The World (1972)
Tales of A Fourth Grade Nothing (1972)
Deenie (1973)
Blubber (1974)
Forever (1975)
SuperFudge (1980)
Whether the topic was a young girl's menstruation, teen sex, birth control, or even the taboo topic of masturbation, Judy tackled it all.   She was the author that truly helped me understand what was going on with me.   Somehow she was able to make these difficult topics more understandable and almost like she was a friend that you could talk to, without saying a word.  I couldn't have gone through puberty without them.
V.C. Andrews
Next up on my list of amazing authors that I loved growing up was V.C. Andrews.   Wow her books were unlike any books I had read before.   She was an American fiction author that wrote a few series of books that delved into a families' complex and scary saga.  In fact they were actually quite haunting for me as a  young reader.
The series of books called the "Dollanganger Series" was a series that was published between 1979-1986 and consisted of a 5 book series.
Flowers in The Attic (1979)
Petals on The Wind (1980)
If There Be Thorns (1981)
Seeds of Yesterday (1984)
Garden of Shadows (1986)
All of these books followed the Dollanganger family and how after their father's death, things for this family took a dark and scary turn.
The books were not without controversy of course, as it even tells the story of incest between Cathy and Christopher. Which for a young adult book of course pushed the boundaries of literature for the young reader.
Her books were geared for the younger adult around 12-15 or so.   Depending on how adventurous of a reader you were, these books were definitely not for everyone.   I, of course, loved them.  I was game for any book, that would keep me engaged and enthralled to the point that I couldn't wait to get to the next one.
Sadly she died of breast cancer in 1986, but her books remain to ensure that her writing legacy will continue.  Flowers in The Attic is still to this day one of my very favourite books.
First Love From Silhouette
In the 1980s the Silhouette Romance series decided to jump into the young adult book market.
What made this series of 236 books so unique, was that unlike the popular Sweet Valley High books that followed the same characters, these books were all independent of each other.   They had no recurring characters.
Now they did have the odd favourite character and even favourite writers that would write more than one book, but typically they each stood on their own story.
One of the cool things I remember about the books, was at the back of the book, they would have check mark order forms with deals on other books sometimes free books that would be delivered right to your door.   They even included an excerpt from the upcoming next book which would of course get me intrigued for the next book.   The goal with this subscription set up was to create loyalty to their readers and was really one of the first ways young adults could become part of a book club if you will.
Pretty groundbreaking for that age of reader like myself.
The books were romance novels that told us individual stories of young love and its full of ups and downs.   Pretty much preparing me for what trials and tribulations there are in a young romantic relationship.
Books like:
New Girl In Town (1981)
Girl In The Rough (1981)
Please Let Me In (1981)
Songbird (1981)
Summer Romance (1982)
They prided themselves on writing books strictly based on what the young girl reader like myself were looking for. Even having some of the books written by men and written from their point of view.   This was of course unheard-of in the young romance category.
To this day, I still have over 3/4 of the entire collection in order in my basement.   Somehow I just can't part with them.   It's a part of my young reading history that I am still holding on to.
Mary Higgins Clark
When it comes to talking about authors and books that I found growing up, Mary Higgins Clark definitely is on that list.   She was an author that wrote suspenseful books and was popular, that she sold of 100 million books.
Her very first book, she wrote was a booked called "Aspire to The Heavens", which was a book about the relationship between George and Martha Washington.   This book did not sell well to say the least.
After that book was written, she quickly realized that she was indeed capable of writing an entire book and decided to tackle the genre of suspense.   Her first suspense novel "Where Are The Children", was published and came out in 1974.   This first book quickly became the best-seller and just like that Mary was off on what would be a career of writing 50 novels.   Wow how incredible!
Her success in the suspense genre garnered her the nickname "The Queen of Suspense".   Here books were full extraordinary danger lurking around every corner.   Her ability to write with a complete PG-13 style that didn't include any profanity or sex, just pure suspense full thrillers.
Some of my favourite books that she wrote were:
Where Are The Children (1975)
A Stranger Is Watching (1978)
The Cradle Will Fall (1980)
A Cry In The Night (1982)
Stillwatch (1984)
While My Pretty One Sleeps (1989)
Loves Music, Loves To Dance (1991)
This is 7 of my favourite books that she wrote when I was a young adult.   Every time I would pick up one of her books, I knew that she was definitely going to transport me to a world far away from my own.   The books were filled with sympathetic heroines and really stories that were in part ripped from the headlines.
Her storied writing career came to an end this year in January 2020 when she died at the age of 92.
John Saul
By the time I became a young adult I found myself looking for books that were less soft, or sweet and more dramatic even scary.   I was looking for books and writers that would push my imagination.   Books that were no longer books with a happy ending. I wanted to drift away into a completely different world.   In my venture to find books like that, I quickly came across the author John Saul. Who is John Saul?
For over 35 years, John Saul has been writing suspense horror books.   He is an American author that has continually hit the New York Times Best Seller list with his over 60 novels.
His unique approach to the horror and almost Sci-fi books had me hooked after I read his first book "Suffer the Children".   I had never read books that me on the edge of your seat reading a story that I had no idea what was coming next.   Whether it was the jump from past to future, to the murder and horror of the story he was telling, I was mesmerized.
Some of my favourite books of his are:
Suffer The Children (1977)
Punish The Sinners (1978)
Cry For The Strangers (1979)
The God Project (1982)
Nathaniel (1984)
Brain Child (1985)
Hellfire (1986)
Sleepwalk (1990)
Guardian (1993)
The best thing about his books, is that each book is so unique and riveting on its own.   Just when you can't image what story he is going to tell deep from his mind, he continues to surprise you.    The horror, the gripping story lines and his sheer ability to keep you anxiously awaiting his next book.   To me that is the sign of a good writer.
Whenever I am reading one of his books, I find myself checking under my bed for bogeymen and wondering what is lurking around the corner.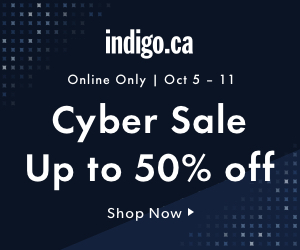 Stephen King
Last on my list of favourite writers is of course the famous Stephen King.   One of the most well-known authors in the horror and suspense genre.   I think everyone knows who he is and can tell you one of the books he has written.   He is THAT GOOD!   So good in fact, that his more than 61 novels have sold more than 350 million copies.   YIKES!!
I would say that Stephen King as a writer, is one of the best in the business.   For a 20 something reader looking to read books that dive into the fantasy, crime and the supernatural, finding Stephen King was quickly a match made in heaven for me.   I got hooked on him from my love of watching horror movies that were based on his books.   They were the best part of my young life.
After getting hooked on the movies, that quickly lead me to start reading his books.   I was one of those people that actually read the entire long 1136 page novel "IT"
before it was even a COOL BOOK to read.
He has so many amazing books that certainly makes it hard to list.   The list, could really go on for days.  LOL!  I will just share a list of some of my super duper favourites.
Books like:
Salem's Lot (1975(
The Shining (1977)
The Dead Zone (1979)
Pet Sematary (1983)
Thinner (1984
IT (1986)
Misery (1987)
The Tommyknockers (1987)
Needful Things (1987)
When it comes to Stephen King, to compare him to another author isn't fair to him or to the other author.   Every once in a while, an author becomes so big, that whether you are a big reader or not, you know who they are.   He is definitely that guy!
At the current age of 73 he shows no sign of slowing down anytime soon.  That bodes well for all of us. LOL!
Growing up with books
I was such a lucky kid growing up with books in my life.   I think that reading is an important way to help us step into an imaginary world that isn't ours.   The escape is priceless.
I know that these days books are certainly not as popular as they once were, but I absolutely believe that books need to continue to be part of our world.
Now that we are almost at the end of my post Favourite Writers All Time, I hope you have walked away with a new enthusiasm for either reading.   Whether you read some of these books yourself, or in the case of the younger age books here why pass them onto your kids, nieces or nephews.
These books all played a part in my growing up and as we grow up our interests change and develop.   What we started out reading of course changes to other genres. I think that is never more evident than my list. LOL!!
Why not be inspired to read and SHOP NOW!
Thanks.