Do you know who Tyne Daly and Sharon Gless are?  Well if you have never heard of either of these ladies, you must have spent the 80s living under rock.  Or the other thing could be, that you just don't recognize their real names.
OK, so I will tell you who they are.  They played a female detective duo on the CBS the Cagney and Lacey TV show from 1981-1988.  They truly blazed the trail for woman in non-traditional roles on TV.
*This post may have affiliate links and I will be compensated if you make a purchase after clicking on my links. Please see my
disclosure
.
For me, they were one of the best memories I have of growing up in the 80s.  I would wait each week to get my fill of these 2 wonderful actresses.  I credit them, for my drive and no fear attitude in my life.  This is their story and how the 2 actresses coming together help make TV history.
Tyne Daly
Tyne Daly whose legal name is Ellen Tyne Daly was born Feb 21, 1946 in Madison, Wisconsin.  She is a multiple Emmy and Tony Award-winning actress.
Getting her start on Broadway as a theater actor in the early 1960s in the play "That Summer, That Fall".  She says that she knew since she was 8 years old that she wanted to be an actress.  Both her parents were actors and along with her brother Tim Daly both chose to follow in their parents footsteps.
She won 4 Outstanding Lead Actress Emmys for her portrayal of Mary Beth Lacey on "Cagney and Lacy" in 1983, 1984, 1985, and 1988.  Her Tony Award win was in 1990 for her performance of Rose in the Broadway show "Gypsy".
In total, she has been nominated for 17 Emmy awards in her career so far.  A great character actress that embodies every part she plays to the fullest.
She was cast as Mary Beth Lacey a mother of 2 and NYPD Detective in 1981.  The role was determined to show how a mother and police detective could balance the two roles in such a male dominated world.  It was a ground breaking character for her to play at that time in the 80s.  Truly the first of its kind.  She rose to the occasion making Mary Beth Lacey a household name and a character that people could relate to.
She received her star on the Hollywood Walk of Fame in 1995.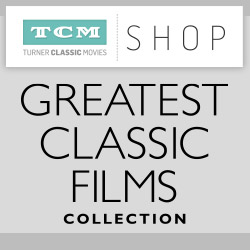 Sharon Gless
Sharon Marguerite Gless was born May 31,1943, in Los Angeles, California.  The daughter of a sportswear manufacturing executive. Her grandfather was the lawyer to none other than the late great Howard Hughes.  His name was Neil McCarthy.
Sharon started out as a secretary for an advertising company and then from there went to work for Sassafras Films.  While working as a production assistant, she studied drama under the famous acting coach Estelle Harman.  Sharon then was lucky enough to sign a 10-year contract with Universal Studios, which was one of the last contracts of that style.
In the early 1970s Sharon made many guest appearances on famous TV shows like:  Emergency,  Rockford Files and the doctor show Marcus Welby M.D.  By 1975, she had found a role along side Robert Wagner in Switch, which ran on TV from 1975-1978, before being cancelled.
Then in 1981, 7 episodes into a new TV show Cagney and Lacey, Sharon was signed on to replace Meg Foster who was currently playing Christine Cagney in it's first season.  The reason that Meg was being replaced, was the studio believed that Meg's portrayal of Cagney lead the audience to believe she was gay.  This of course was not the demographic for that time in history, so that brought them to make a change.  Bringing in Sharon they thought would bring a more feminine approach to Chris Cagney.
Christine's character was that of a high class snob, with somewhat of a rich upbringing.  Her mother had come from old money and her dad the complete opposite, a NYPD detective.  Christine chose to follow in her dad Charlie's footsteps and become a NYPD detective.
She won 2 Emmys's and 1 Golden Globe win for her portrayal of Christine Cagney in 1986 and 1987.  Also in her career, she won a second Golden Globe in 1991 for "The Trials of Rosie O'Neill".  Receiving her own star on the Hollywood Walk of Fame in 1995.
Female duo
Now that we know who Tyne and Sharon are, we need to talk about why they are considered to this day, the most popular female detective partners in TV history.  What makes this duo so memorable?
Well growing up in the 1980s, woman lead actresses on a TV Show was not a popular thing.  In fact they were the first 2 female lead actresses to play on screen partners for the NYPD.
The show was rough, action filled, exciting and yet had a huge family feel to it.  With fast moving story lines and some epic writing, these two actresses played their way into our hearts.   Of course as a young female adult, I was instantly hooked.  Watching them solve crimes and chase suspects was something to look forward to each week.
Being able to see them every week on TV, really made me feel like I could do anything and be anything.  They really broke the glass ceiling for woman.  Showing this young girl that no matter what anyone says, you can be who every you dream to be.
The chemistry the 2 had together was unlike anything we had seen from strong woman on TV.  Their banter back and forth was full of quick wit and great comebacks.  The 2 on screen characters were so completely different, yet they really loved each as family.
If you didn't see yourself in Mary Beth married with kids trying to move up the ranks in a male dominated role, you could easily relate to the swinging single Christine Cagney who was equally career driven.
There truly was something for every woman out there.  Adult females could finally see themselves on TV.  For me, it was the revelation, that being a girl, wouldn't stop me from doing anything.
Thought of by producer Barney Rosenzweig as a true feminist achievement to be able to bring this show to TV especially in the 1980s.
Not a hit right away
With a rocky start, Cagney and Lacey originally shot the pilot movie in 1981 with Tyne Daly and Loretta Swift from MASH playing Christine Cagney.  After the pilot movie, the show was picked up as a TV series.  The problem arose when MASH would not let Loretta Swift out of her contract to play this character.
The TV show Cagney and Lacey was slated for a 6 episode mid season replacement in 1982 with the newly signed on Meg Foster to play Christine Cagney.   After the 6 episodes, the show was actually cancelled for poor ratings.  Barney Rosenzweig the producer was determined that the show could be successful and went to CBS to revive the newly cancelled show.  This is when they decided to make the change to bring Sharon Gless in to play Cagney.
Cagney and Lacey went back into production completed it's first season.   Sadly once again the show had low ratings and was cancelled for a second time in May 1983.   Committed to the show, Barney the producer once again went to bat for the show and got fans to start a letter writing campaign to have CBS bring the show back.  This time the plan was to appeal to an older adult audience and push the show to a later 10pm time slot in hopes of better ratings.
Once the show got moved in the summer reruns to the later time slot the rating instantly started to rise.  Barney had convinced CBS to bring back the show one more time.  They had won the battle and agreed to bring the show back as a mid season replacement on March 19 of 1994.  By the end of the 1983-1984 TV season, Cagney and Lacey made the top 10 TV shows of the year.
From that point on, the show went on to earn 36 Emmy Awards Nominations and had 14 wins.  Included in those wins were 2 wins for Best TV Drama Series in 1985 and 1986.
Although the success of the show took awhile to grab the viewers, once they did, it was off to the races.  The show aired until its cancellation in 1988.
The best thing about this show, for die hard fans like me, was that is not the end of this shows story.  Nope!  The TV show may have ended, but they followed the series up with 4 movies:
Cagney and Lacey : The Return (1994)
Cagney and Lacey: Together Again (1995)
Cagney and Lacey: The View Through the Glass Ceiling (1995)
Cagney and Lacey: True Convictions (1996)
Although the movie in 1996 was the last time we saw Mary Beth Lacey and Christine Cagney, the 2 actresses have gone on to work together 3 other times.
Connection
To this day, when I think about these amazing actresses Tyne Daly and Sharon Gless, my heart swells up.  I have so many memories of the 2 of them battling it out on Cagney and Lacey.  Through the entire run of the show, their were many ups and downs.
Whether it was Cagney's drinking problem, the sexual harassment complaint against the department, or Mary Beth's family drama, there was always something big going on.  Far more than just the crimes they were solving.
I think the fact that the show got so personal into each characters life, made people really fell in love with this dynamic duo!  We literally could feel what they were feeling.
For me, this was the very first show, where I found myself really connecting with TV characters.  Really the first tie that I had such a strong connection with a TV character and in this case 2 characters.  So much to the point, that they would never leave my thoughts.
It was that feeling that they were family every week when they came on in the living room.  This was the show that made me fall in love with TV.
The second that Cagney and Lacey first season was released on DVD, I jumped at the chance to buy it.  It took years to release the remaining entire collection, so I couldn't wait and had to buy them off a bootlegger.  So to this day, I own every episode of the show and yes I have watched it 2 times in its entirety.  I still fall back in love with the show every time i see it.  I even have the theme song as a ring tone on my iPhone.  Yup, I am that obsessed.
Sometimes in our life we come across a book, a TV show or something that sticks with us.  For me it is these 2 wonderful actresses that portrayed  such amazing on screen characters.  They were relate able, honest, sometimes a hot mess.  I believe they were a once in a lifetime TV duo.
Almost 40 years later and still nothing compares to them.  I still to this day think about this amazing show.  Thank you both, and I salute you!
This iconic theme song, will always be a reminder to those woman that stepped forward and broke the mold for the rest of us.