https://fxo.co/9enEWhere to buy duck boots!    When it comes to choosing a boot that will keep your feet dry and warm there is no better option then duck boots.    But where is a good place to shop for them and what is it about duck boots that people love so much?
*This post may have affiliate links and I will be compensated if you make a purchase after clicking on my links. Please see my
disclosure
.
If you have ever seen "duck boots" before, then you know that they aren't like most other shoes.    They have their own unique look about them and that makes them super recognizable.    When you see a pair of duck boots, you instantly know what kind of boots they are.
What is a duck boot?
A "duck boot" is a shoe or boot where the bottom part of the shoe is made completely of rubber.   The upper part of the shoe is made of leather or a waterproof textile.
They have varying styles like:  lace up style boot, slip-on, or tread pattern.
You can even choose between insulated or not.    The other reason that the duck boot is so popular is the grip and traction of the sole.    They are excellent for wet conditions like rain, sleet or snow.    If you choose the insulated option,  they are a very warm and cozy boot.
What makes these boots so comfortable, is that they are not like a typical boot that can be heavy and clunky.    These boots are lighter and more flexible.  This design makes these boots much easier to wear for a longer period of time.  Sometimes when we wear a snow boot, the heaviness makes us not want to wear them long term.  With the duck boot, that doesn't happen.
How to choose the right duck boot
Picking the right duck boot for you will generally boil down to one big question …..INSULATED OR NOT INSULATED!
A non-insulated duck boot is great for just rain and even some snow.   Even though they are not insulated, they will still keep your feet completely dry and at a temperature just a tad below freezing.    So not completely warm, but for shorter wet excursions, these will make a good choice in a duck boot.
An insulated duck boot is of course equipped with an inner insulation.  This boot is a total step up versus the non-insulated boot.   Not only will you get the same waterproof and dry feet, but you will also have toasty warm feet.   Now remember that a duck boot does not breath, so that means that being insulated can make your feet to warm, so it is a fine line.
If you are worried about your feet being too hot, you could opt for the non-insulated boot and just get them big enough to put an extra pair of warm socks on for that added warmth you may need.  The sky is the limit with both boot options really.
Like any footwear that you buy, you want to make sure that you get a style that works for you.  You can choose from a lower boot, a higher boot, whatever design you feel most comfortable in.
A good pair of duck boots can be worn in wet conditions to work, play or just out for errands.  They are super versatile and can be worn with your pants tucked in or not.   You can wear them with legging and wool socks, or tucked into jeans and wore with a nice warm sweater.   Whatever your fashion style, you can put a cool pair of duck boots with almost any outfit.
Buying options
Duck boots are so popular, that there are a ton of places to find the best ones. 

1).  L.L. BEAN
The most famous place that basically invented the duck boot is L.L. Bean.   I am not kidding about inventing the classic duck boot.
In 1912, Leon Leonwood Bean (L.L. Bean) after out hunting came back with wet cold feet.   That's when he decided it was time to create a functional boot that is made of rubber and leather that will keep his feet warm and dry when out in rainy wet conditions.
The original boot he designed was actually called "The Maine hunting shoe."   It wasn't til years later that they would be referred to as "THE BEAN BOOT," or as we call often call them "DUCK BOOTS."
From the moment this boot was created, they quickly became a hunter's dream boot.   Even becoming so popular that they remain a fashion staple for the L.L. Bean brand to this day.   So if you are looking for the original duck boot, then look no further.   Choose from their many styles and designs in these great boots.
Like all products, there are different variations of almost any thing.    That is the same with duck boots.    There are a few other amazing choices when it comes to shopping for duck boots.    They come in ladies, mens and kids options.

****Ranging in price from $135.00 CDN – $215.00 CDN
2).  SPERRY
Sperry makes an amazing line of duck boots to shop for.   They call their boots the "Saltwater Duck Boots."
These waterproof, durable boots are built with materials and features designed specifically for comfort, convenience and long life.
Lined with a micro-fleece lining it provides that cozy warmth inside, while the rubber sole with our signature Wave-Siping™ ensures traction on both wet and dry surfaces.
They come in varying colors, textures and styles to choose from.   Coming in ladies, mens, and kids options.
****Ranging in prices from $85.00 CDN – $200.00 CDN. 
Depending on the style and design of the duck boot, the prices varies accordingly.
3). SOREL
It's not hard to imagine that the next company Sorel would be in the duck boot market.  Sorel has always had a strong reputation for great winter boots.    Well that isn't all they make, NOPE.    They also have a few very cool duck boots to add to this list.
Their duck boot is part of the Cheyanne collection and is called their rain-defying boot.   Constructed with a heavy seam-sealed rubber foot area and a fantastic waterproof leather top, these boots will keep you dry.   Lined with a heavy insulation and extra grip sole, your feet will never be happier.
They offer a ladies, mens and kids choice in duck boots.
****Ranging in prices from $90.00 CDN – $190.00 CDN.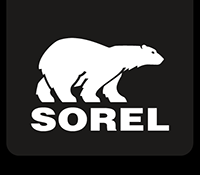 4).  ETSY
No matter what I am looking for online, I always make sure to check Etsy before I make any purchases.   The thing that makes Etsy such a great place to shop, is that you can often find smaller companies that offer cool items, at a cheaper price.
The same applies to duck boots, so whether you are in Canada or the US, you can find a few awesome options on Etsy.   I even found duck boot that you can personalize with writting on.   YUP, I am not kidding.   So whether you want shorter ones, full on boots or special ones that no one else could possibly have, Etsy is always a must stop when shopping.
****Ranging in prices from $30.00 CDN – $120.00 CDN. 

Best boots
There are many practical and smart reasons to own a pair of duck boots.   They range from walking in the heavy rain, slight rain to full on slush and mud.   These boots are easy to clean and pretty much have no need to break them in.  You simply put them on and you are set.
Anytime you have a boot that serves a purpose, is comfortable and still stylish, that is a HOMERUN in my book! 

Now that you know where to buy duck boots, it's time to get online and find a pair for yourself.   Not only will they last forever, but you will wonder how you ever managed wet weather without them.