One of the first things that we are taught when we are young is how to read.   We spend hours and even years learning how to do it while also understanding what we are reading.   This is really one of the most important milestones in our young lives.  As we get older, that urgency to continue to read seems to fall by the wayside.   But is it still just as important?   Why should people read more.   What are the benefits of reading?
*This post may have affiliate links and I will be compensated if you make a purchase after clicking on my links. Please see my
disclosure
.
We are taught through our whole school life, that reading is that one thing that can help us be successful in everyday life.   It truly is a must have skill, that is stressed through every level of our live.
But what are the most important reasons why we need to continue reading?
Improves conversation skills
One of the most important reasons to read,  is it improves our ability to have good conversation skills.  When we read, we learn new words and terms that we can implement in our own conversations with other people.  It helps us articulate better when we are telling stories or explaining something to someone.
The books we read also give us more knowledge of everyday things. We learn new things from reading, and that can make for even greater conversations.  Being able to share what we have learned by just talking about it is also a fabulous way to remember it.    Repeating something to someone else, can make it feel more relevant and real.
Makes writing easier
The most important skill of learning to read is followed right behind the ability to write.   Reading regularly also makes it easier for your to write.   Why you ask?   Well when we read something, we are reading the proper words, sentence structure and correct way to compile a sentence or statement.  Things like punctuation and putting words in the proper context.
Learning is often made easier by repeating the task.  By reading a lot, this repetition improves our spelling and vocabulary. When we sit down to write something, we remember words that we read and incorporate those words in our own sentences. Effectively expanding our ability to write better.   Kind of like the "monkey see, monkey do".   We emulate what we read and put down our own thoughts on paper.

Creative imagination
One of my favourite things about reading, is that it allows us to use our imagination.   The stories we read let us escape into the life of our book.   We imagine the characters as real people and get invested in everything about them.
We visualize what they would look like, how they dress, where they live and how they feel.  Everything we come up with that isn't on the page is created out of our imagination.  Unlike watching TV where the image is shown to us, we need to develop that imagery on our own.
Maybe it's the physical location of where the book takes place that we create in our mind, or just the visual aspects of what our character is wearing.  All of these images we get to come up with in our own minds naturally promotes use of our imagination.
Really the heart of what makes using our imagination so special.  It can be wrong and we see it the way we want to see it.
Little Fires Everywhere (movie Tie-in): A Novel
Good for the brain
The brain is a muscle, and that means that using it only makes it stronger.   Reading is a great way to exercise that muscle.  Repetition and reuse of a muscle creates a well oiled machine if you will.   Studies show that reading also promotes more blood flow to our brain and improves connectivity.
When we use our brains regularly, it helps improve our memory.   Like any muscle, that "use it or lose it" mentally is real.  Keeping sharp and aware is something reading does for us every time we pick up a book.   The focus that we use for reading as mentioned above, is another piece of the puzzle with how and why our brains are so important to keep healthy.   We all know that our memory as we age naturally can fade, that is why it is so beneficial to use it every day of our life now.
More focus
Unlike reading an article or blog, reading an entire book takes focus and commitment.  There is no instant gratification like reading something quickly in passing.  Many of us read simply by skimming the article, rather than reading it word for word in its entirety.
When it comes to sitting down with a book, you read each word page by page.  Reading this way creates a strong focus and even a fixation on the story we are reading.  We have all started reading a book and stop to look at the time wondering how it went by so fast.
Focusing shuts out the world around us and is great for escaping our everyday life.  Being unable to put a book down is one of the most common things that happen when we read a really good story.
Strong focus leads to building a strong attention span.  This skill is extremely helpful in everyday life.  People that are this focused complete tasks and are successful with anything that life can throw at them.  Focus gives us a full understanding of how important being present in a situation is.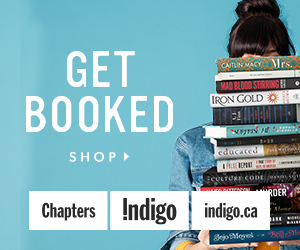 Creative juices
Reading we get to escape to another world, to a place or time we are unfamiliar with.  This allows our imagination to soar, but that also gets our creative juices flowing.
Descriptive words, flashy adjectives and reading a beautiful sunset.  All of these are things that we learn from reading other peoples written words.  We internalize these words and they encourage us to want to think outside the box. Imagining our own story or adventure that we can create for ourselves.
Reading is art and reading is creative, so it only makes sense that people that read, are more likely to be a creative individual.
Book worms
As a reader my whole life, I used reading as a way to increase my memory, especially when I was younger.  That and music of course.  But reading was always a regular habit for me and my sister Carey.
I think back to those days and realize how glad I was that I was a kid that loved to read.  I was passionate about it and used reading as a way to escape and be creative in my own life.  I believe that reading help create my ability to feel emotions, taught me good versus evil.  That the good guy doesn't always win and that not all endings are happy ones.
I love so many genre of books and authors like:
Sci Fi – John Saul, Stephen King
Romance – Danielle Steele, Silouette Romance, Nicholas Sparks, Judy Blume
Drama – John Grisham, V.C. Andrews
Documentary / True Stories – Helter Skelter, Burning Bed, Mommie Dearest
Sports – Biographies
Kids books – Dr. Seuss
Every author on this list is responsible for getting my young creative juices flowing and helped me expand my mind with with every book I read.  I don't know where I would be without those experiences.
Reading brings us joy, teaches all of us to be empathetic, feel love and loss.  We learn that feeling of anticipation to finish reading the book, just to see how it ends.  The build up and feeling completely enthralled in what the characters are going through.  It can teach us history we didn't know and about different cultures in the world.
Each one of the reasons why people should read more, are great stand alone reasons to start reading now.  Put them all together and wow, we all better sit down and pick up a book right now.
If you haven't read book in a while, then it's time for you to start reading again.  We all certainly have the time right now.  For those that are regular readers, maybe it's time to jump in and grab a new title.